COVID-19 has brought the entire world to a standstill. While the number of COVID-19 affected people has been increasing daily,  people continue disregarding the rules of  physical distancing, use of face masks and maintenance of personal hygiene. At the same time, we come across instances where people react in panic, without realising the impact of their behaviour on fellow human beings. 
To create awareness on the above, CAG created short videos, using puppets, in collaboration with Mr. Kalaivanan of Kalaivanan Kalai Kuzhu. The videos were shared with the Greater Chennai Corporation, visual media and posted on social media including Facebook, WhatsApp, etc. for wider reach. We also developed and shared several posters on COVID 19 and digital safety, as the lockdown has brought an emphasis on online transactions, increasing the potential risks of online fraud.  
Puppet Shows
Posters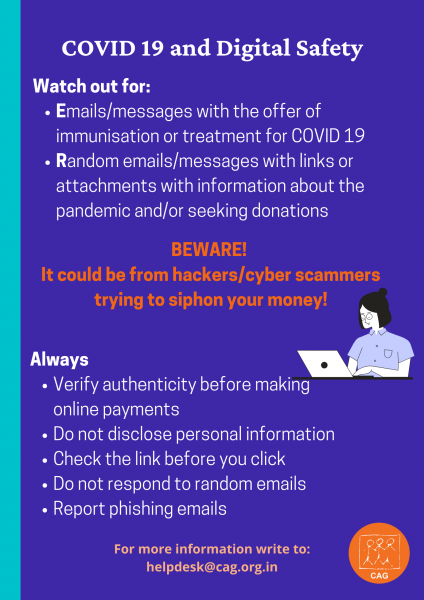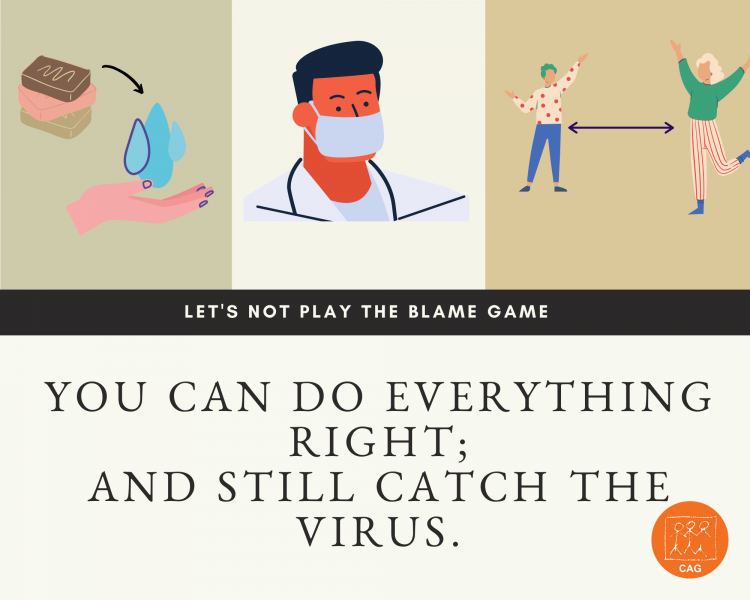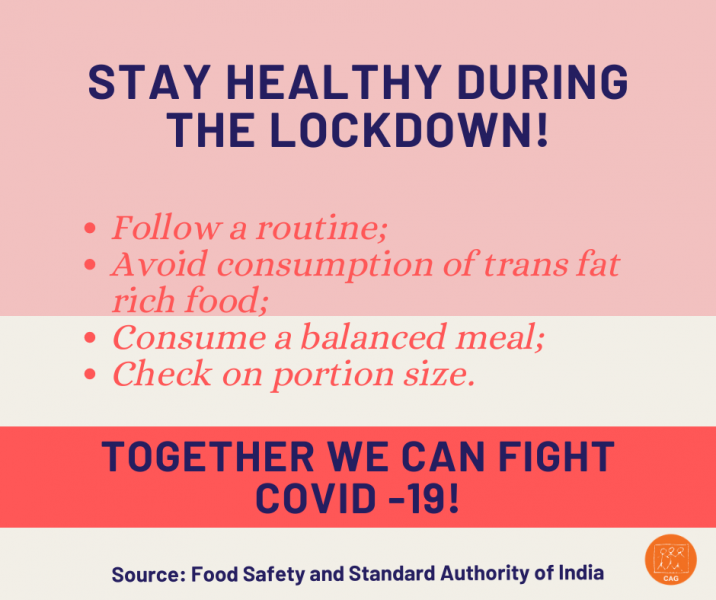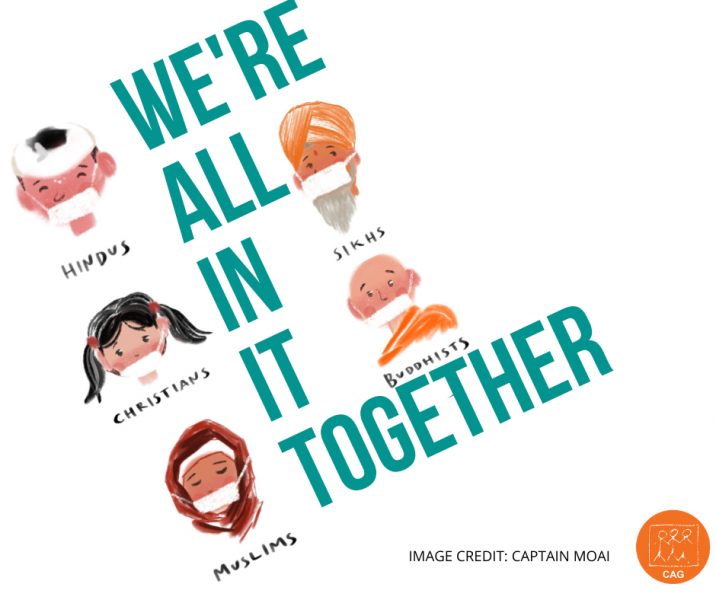 As this is an evolving situation, CAG will continue to gather reliable information and share it with the public, on an ongoing basis.