On the occasion of World Environment Day, June 5, 2018, the government of Tamil Nadu, led by Chief Minister Edappadi Palaniswami, announced that a ban on single-use plastic would be implemented in Tamil Nadu from January 1, 2019. Gearing towards a plastic free, new-year, the end of 2018 saw all local bodies release a list of items which would fall under the purview of the ban. To study the effectiveness of the ban, CAG conducted an informal survey of single-use plastics and their use in the movement of vegetables, fruits, flowers and spices between farmers, wholesalers, retailers and shoppers. The aim was to understand a reduction, if any, in the pre- and post-ban scenarios, in the use of plastics.
We chose four major markets and two flower bazaars in Chennai, which are as follows:
T.Nagar market, located near the Mambalam Railway Station, comprises of 62 shops that sell fruits and vegetables and is open from 9am and till 11pm.

Thiruvanmiyur market, located beside the Thiruvanmiyur Bus Depot on East Coast Road, functions from 6am to 9.30pm and has 50 - 60 shops selling mostly vegetables.

Koyambedu market, located at the Wholesale Market Complex, Koyambedu, behind the Chennai Metropolitan Bus Terminal. The market is open nearly 24 hours with continuous loading and unloading of vegetables, fruits, and flowers. There are more than 1,000 shops in each category.

Sowcarpet market, also known as Kothwal Chavadi, is spread over Audiappa Naicken Street and George Town. There are more than 350 shops which sell vegetables, fruits, spices, flowers, spices, and edible oil from 6am to 10 pm.

The Adyar flower bazaar, located after crossing the Thiru-vi-ka Bridge, opposite to Fortis Malar hospital. There are a total of 46 shops that exclusively sell garlands and bouquets. The shops are open from 6am till 10pm.

Pondy Bazaar flower complex is situated at Sir Theyagaraja Road in T.Nagar. It was built in 2016 and street vendors were relocated here. There are 15 shops within the complex which exclusively deal with flowers, garlands, bouquets, and other floral decorations.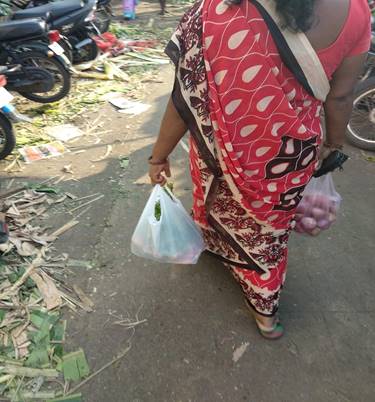 Image 1: Vegetables bought in carry bags
Pre Ban scenario
Vegetables
T.Nagar market is a retail hub for vegetables. The market is particularly busy after 5 pm with shoppers stopping by after work. One seller remarked 'Customers prefer us to supply a plastic carry bag. It's much more convenient for them; but for us, it's an additional expense.' One customer agreed this was so, pointing out that it would be difficult for him to go to work carrying large shopping bags. Retailers also shop here, carrying back their wares in larger volume plastic carry bags. The market itself has a shop which exclusively sells single-use carry bags in different sizes for Rs. 1, 2, 3, and 5 per bag.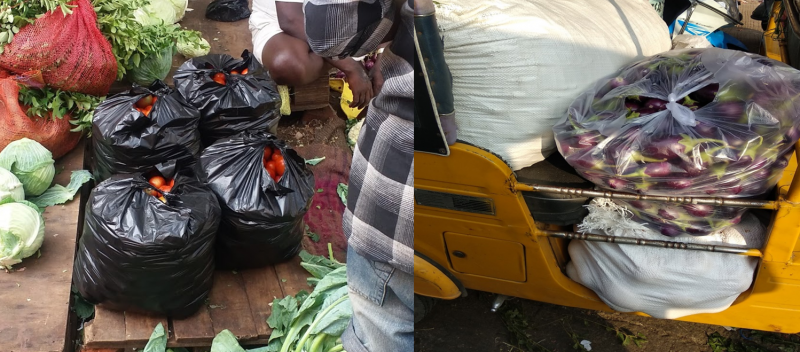 Image 2 and 3: Large quantities of vegetables are packed in single-use carry bag by retailers
Fruits
We observed that soft fruits, like strawberries, kiwis, plums, figs, and cherries were packed in a single-use clamshell plastic box.

Images 4 and 5: Fruits packed in single-use plastic clamshell boxes from the dealer
One vendor commented on the packaging as a decision made by the dealer and one that he could not question. "If I make a fuss about the packaging, they will not sell to me anymore. I will just lose their business" Some fruits and groundnuts are being sold in nylon nets, which is again a single-use plastic material. These are purchased from farmers in large sacks, which the seller then packs in small quantities, ready to be sold. This is convenient for customers who prefer that it is weighed, packed and ready to go. One customer pointed out that pre-packed fruits were easier to transport in his scooter basket.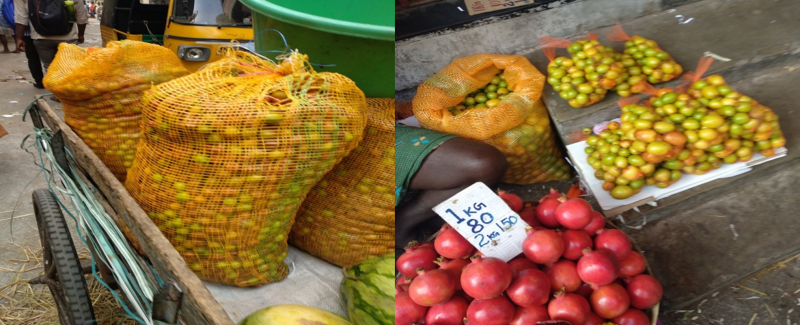 Images 6 and 7: Jujube fruit from the farmer packed in nylon sacks and in
single-use
plastic nets for retail customers
Flowers
The use of single use plastic is particularly prevalent in the flower business; and at the time of the survey, there appeared very little willingness to convert to other materials. "Let the ban come into force, and then I will consider what alternatives there are, " said a shopkeeper in Kothawal Chavadi market. Yet another retailer was completely unaware of the ban.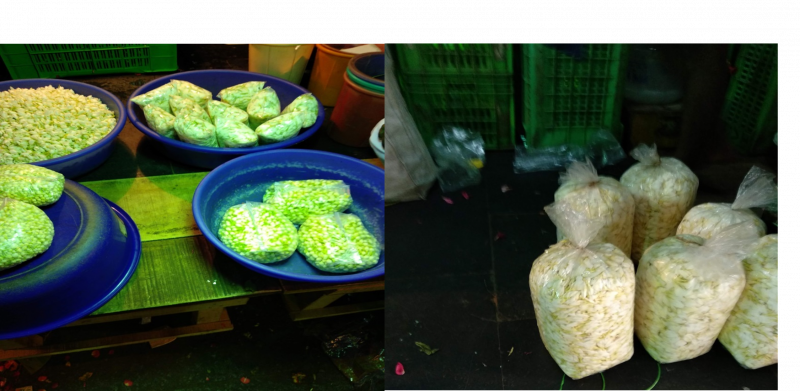 Images 8 and 9: Flowers pre-packed and sold in single-use plastic covers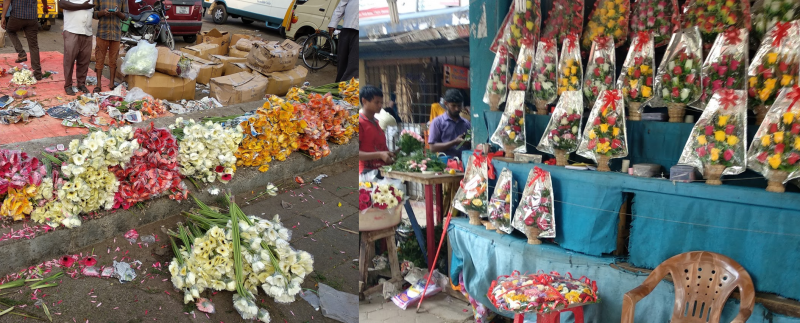 Image 10: Bouquets are wrapped in single-use plastic sheet
Decorative and exotic flowers such as roses, carnations, lilies, orchids, etc are sold by the piece, and therefore individually wrapped, exponentially increasing the use of plastic waste. The same applies to garlands and bouquets also.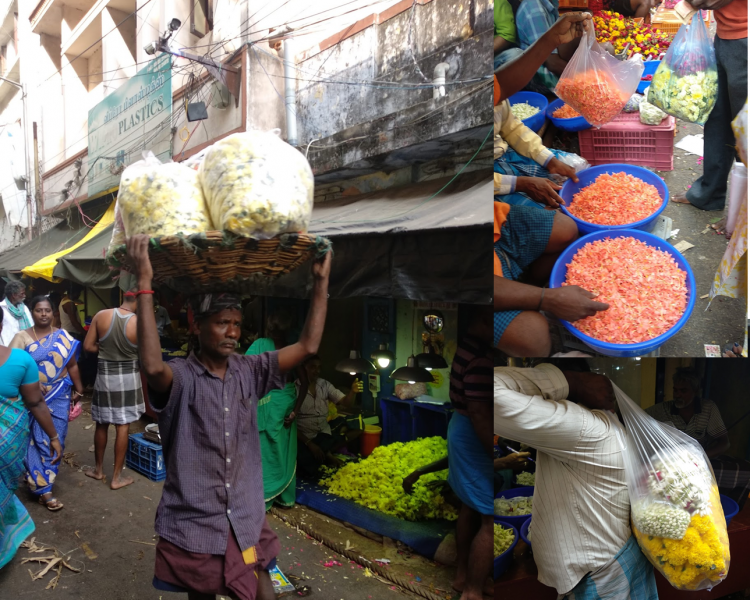 Image 11, 12, and 13: Flowers packed and sold in single-use plastic materials
The study also looked at the use of plastics in the movement of spices and groceries.  The survey indicated that most of these items as very reliant on plastic packaging. In general, they use a large amount of single-use plastic materials like covers, pouches, carry bags, nylon sack, and net sacks.  "We pack food items according to their properties. For example, we store tamarind and garlic in nylon net sacks as they need air flow to remain fresh. We pack nuts and other dry spices in plastic covers or pouches as they need to be stored air-tight." said a vendor in Kothawal Chavadi market. In this area of business again, there was very little motivation to change their reliance on plastics.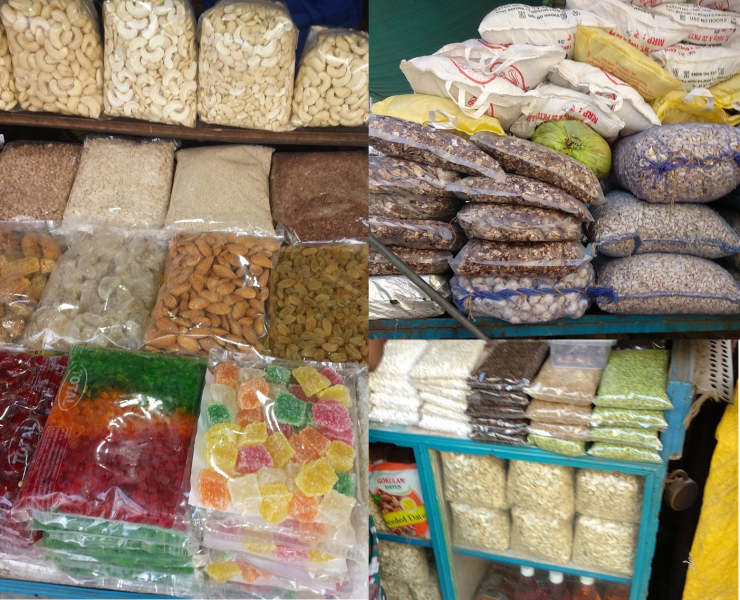 Image 14, 15, and 16: Nuts, spices, and groceries packed and stored in single-use plastic materials
The decision to use plastic and the onus of the plastic waste generated falls equally amongst all stakeholders. It is a practice borne of convenience and there appears to be a general reluctance to change.
Post Ban Scenario
The ban came into effect on January 1, 2019. Further to the ban, the Municipal Administration and Rural Development Minister S P Velumani moved a bill to institute penalties for storage, supply, transport, sale, and distribution of use and throw plastics. These can range from Rs 25,000 and Rs 50,000 for the first and second-time offences, to Rs 100,000 for a third-time offence. The bill also proposes to levy fines for large and small vendors, commercial complexes and grocery shops, ranging from Rs 500 to Rs 25,000 for a three-time offence.
In January-February 2019, we returned to the same markets to understand the effectiveness of the ban.
Vegetables
Though much reduced, we observed that shopkeepers were still giving out plastic bags. "The officials made a surprise check last week and we hid the covers when we knew of their arrival. We are still giving away plastic bags because we have such a surplus," said a vegetable shopkeeper in Koyambedu market.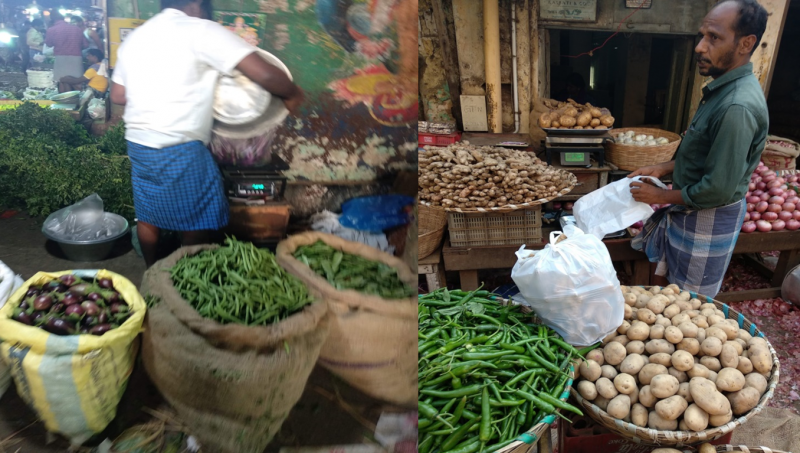 Image 17 and 18: Packing vegetables in single-use carry bag
Fruits
Fruits were still found to be wrapped in plastic covers. People also continue to come shopping without their own bags. "Though I bring my own bag for shopping, I still need the shopkeeper to supply me smaller carry bags so it doesn't all get mixed up," said a customer who was packing bananas in a single-use carry bag.
Images 19, 20, and 21: Fruits being sold in single-use plastic covers
Flowers
We found that only 1 of 10 flower vendors had changed their mode of packaging. "I am afraid of the fine, so started to wrap flowers in leaves" says a flower vendor in Koyambedu market. He also added that several others remain unperturbed by consequences and continue to operate as previously.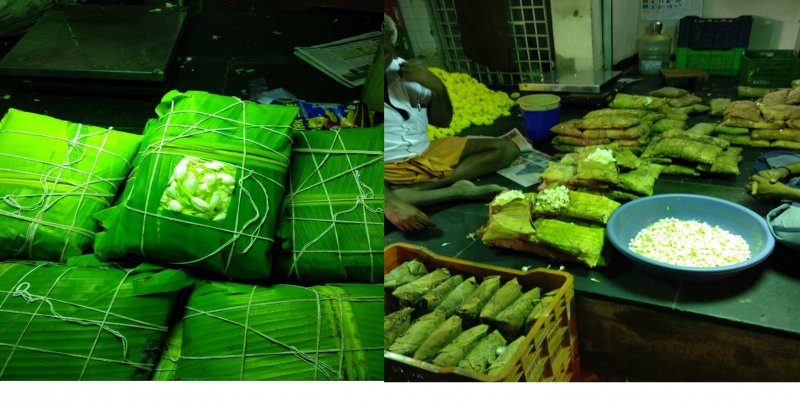 Image 22 and 23: Flowers packed in leaves
Spices and Groceries
Spices and groceries are still stored and packed using nylon net sacks and plastic sacks. Retail packaging continues to be done with single use plastic covers and liners. Chillies and coriander seeds are kept in jute sacks with a single use plastic lining, which shopkeepers claim is safer as it is resistant to moisture.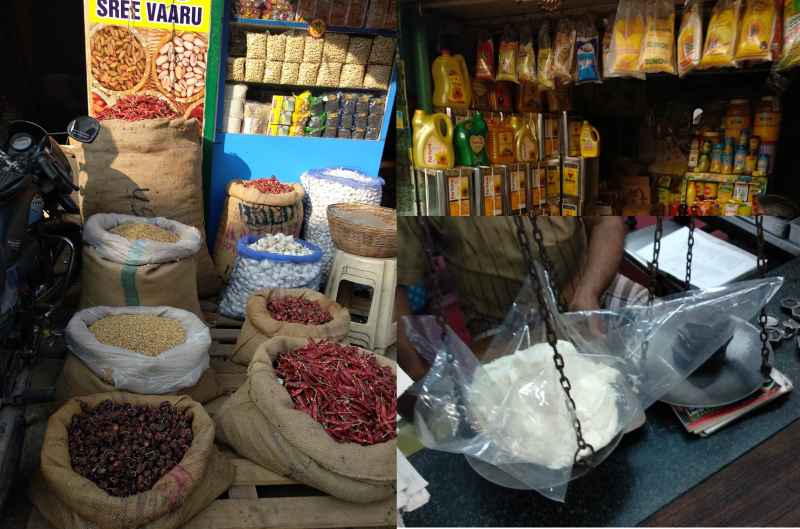 Image 24, 25, and 26: Jute sacks with plastic liners, and single-use plastic covers and liners for groceries covers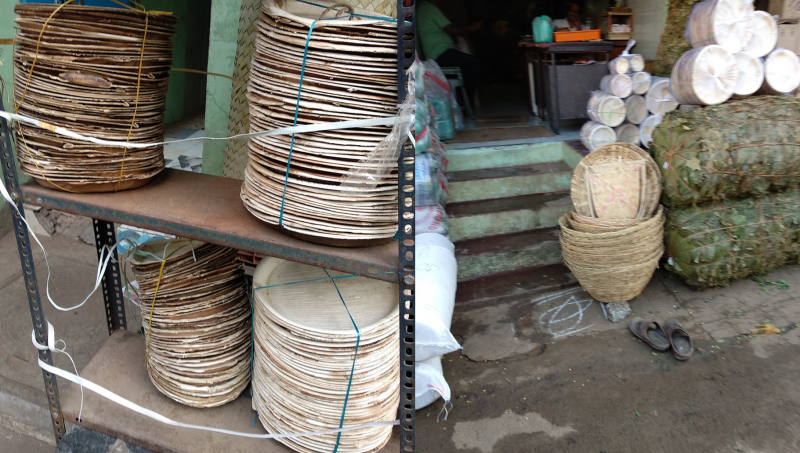 Image 27 and 28: Leaf plates wrapped in plastic or tied with plastic twine
It was heartening to see large amounts of leaf and sugarcane plates, which shopkeepers say are rapidly increasing in demand. However, even these were either wrapped in plastic or tied with plastic twine.
Conclusion
The plastic ban in Chennai has made an important statement about tackling plastic pollution. However, sellers and customers are finding ways to undermine it. Customers and retailers generally prefer the convenience of being provided with bags. To become more effective, public officials are regularly monitoring shops and markets to confiscate the banned items. However, this is resource intensive and shopkeepers are finding ways to evade getting caught. There is a need for more public education to build awareness on the harms caused by plastic and the need for behaviour change. In addition, the government should consider banning the manufacture of plastics and their entry from other states.