Edition
Edition: July - September 2019
The Zero Waste Chennai (ZWC) initiative focuses on decentralised waste management and resource recovery. Since its initiation, the city has faced several challenges in different domains: source segregation, door-to-door collection, transportation, storage, waste management infrastructure, processing and disposal. The challenges are unique and necessitate a separate way to deal with each. When several zones began making progress with source segregation and door-to-door collection, the waste began piling up in the newly constructed ward-level waste facilities.
While biodegradable waste can be composted in the Micro Composting Centres (MCCs), the Material Recovery Facilities (MRFs) are unable to deal with the types and quantities of non-biodegradable waste. Stopping the piled up waste from reaching the landfill demanded an immediate series of actions. Textile, plastic, thermocol, glass bottles - all belong to different waste streams and therefore require different processes. As the problem became more and more evident, the hunt for solutions began! 
Textile
A total of 22,585 kg of cloth waste has been collected in MRFs across all 15 zones, since segregated collection of waste started early this year. Even amongst the cloth waste, there were different categories: reusable and non-reusable. In Zone 7, clothes which were in good condition were washed and ironed by the MRF operators and stored in the facility and kept available for free to those who need them (Image 1). Additionally, textile traders from Tiruppur were invited to analyse the textile waste and accordingly decide whether they would be willing to collect it. For soiled and non-reusable clothes, a textile shredding machinery was installed in Zone 8 (Image 2). The byproduct could be used in stuffing cushions, and cleaning and padding industry.  
Image 1: Shoes and clothes cleaned and stacked in a MRF in Zone 7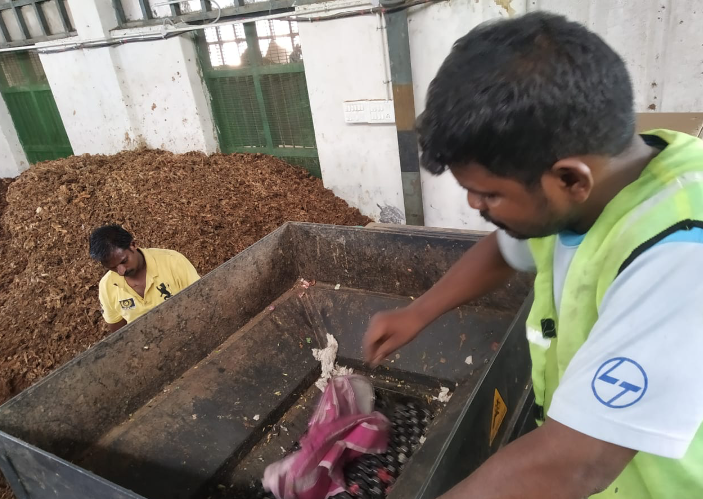 Image 2: Textile shredding machine in Zone 8
Thermocol
For thermocol waste, a vendor was identified in Sunguvarchatram who was willing to collect thermocol waste if it was more than 350 kgs. All zones were required to coordinate and collect it from all the facilities to be sent in bulk. The thermocol is sent to the recycling units, where it is melted and used in making buttons and artificial jewellery. Additionally, Zone 9 made an innovative effort of using waste thermocol in filling bean bags (Image 3 and 4).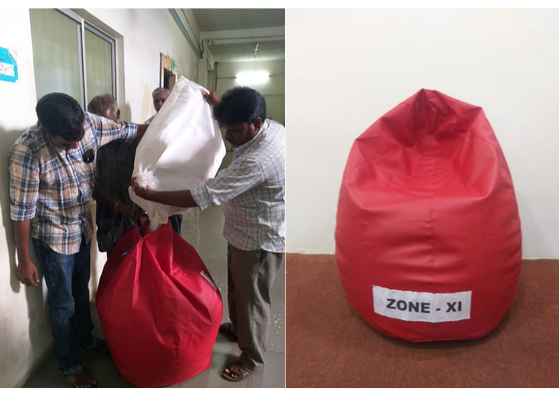 Image 3 and 4: Bean bag made out of recycled thermocol in Zone 9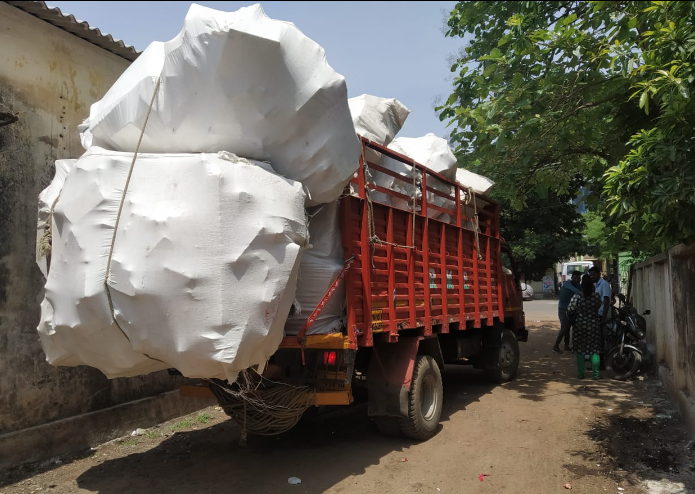 Image 5: 180 kg of thermocol being taken from Zone 12 
Plastic waste 
The Greater Chennai Corporation (GCC) engaged a few private service providers and NGOs to collect and process plastic waste in all the zones. Service providers, such as Earth Recyclers and Paperman, collect the plastic waste from the MRFs and take it to their own facilities for recycling. Additionally, micro units for shredding and baling plastics have been installed in some of the facilities. In the Kannagi Nagar MRF, World Vision Foundation has installed a machine to press and mould plastic into folders. In addition to this, shredded plastic was given to road contractors and private enterprises to be used for construction purposes.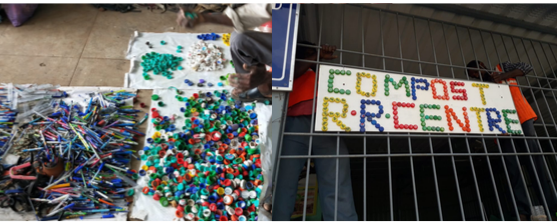 Image 6 and 7: Plastic bottle caps sorted according to colors and used for labelling the MCC board 
The Informal Waste Sector 
The informal waste sector plays a key role in managing non-biodegradable waste. Material discards, such as paper, cardboard, metal, and some types of plastic, often do not reach the MRFs as these are sold out to scrap shops by the conservancy workers. As of yet, GCC has not yet engaged informal waste pickers or given any formal recognition to them to continue the work they do. One possible way to leverage the informal sector would be to allow scrap shops to collect non-bio waste from the MRFs.
Other micro-level efforts 
There are also some specific and innovative initiatives by others. In the compost centre located at Naravarikuppam Town Panchayat (known as Red Hills Panchayat), non-biodegradable waste such as rubber tyres, toilet seats, wash basins, shoes and plastic bottles, are being creatively put to use by planting saplings in them. The workers have created a small 'agro-forest' with different kinds of fruits, vegetables and flowering trees (Image 4). All the food generated from this mini agro-forest is given away to the conservancy workers.
Image 8: Rubber tyres, shoes, toilet seat being used to grow plants
With time it is becoming more and more evident that while challenges are going to pop up, all stakeholders need to join hands and work together towards tackling them. Even as policy makers implement the project at the city level, there is a lot that can be done at a zone, unit, ward, household or even individual level.