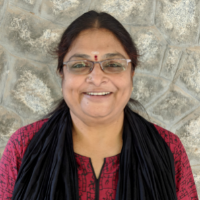 S. Saroja
S. Saroja
Executive Director
Saroja leads CAG's work as its Executive Director. In this role, she oversees the effective day-to-day operations of the organisation, including the planning, implementation, execution and evaluation of the projects.  Saroja is responsible for expanding the organisation's work, ensuring that CAG's work is kept responsive to the needs of those communities around it. Saroja works to establish a positive, healthy and safe work environment which encourages the team to excel in their respective areas of work. Additionally, she also heads the area of Consumer Protection, where she leads research projects on various consumer issues, counsels consumers on consumer complaints, and engages with relevant public agencies and civil society groups to address gaps in policies and practices. She is known to be a commentator on a wide range of issues, such as telecommunications, e-commerce, and real estate, among others, and is a member of the  Central Advisory Committee of the Food Safety and Standards Authority of India, Committee on Consumer Policy of the Bureau of Indian Standards, State Level Vigilance Committee formed under Tamil  Nadu Food Security Rules, State Level Monitoring Committee on Direct Selling, TRAI, and Consumer Grievance Cells of several telecommunication companies.  She represents India in the Governing Council of Consumers International, a membership organisation for consumer groups around the world. Saroja is a law graduate from Bangalore University. Email: saroja@cag.org.in
Amudha Vijayakumar
Amudha Vijayakumar
Office Manager
Amudha is the Office Manager and manages all the human resources and administration at CAG. In addition, she provides support to the accounts team. She has been with CAG since 1987 and has seen the organization grow from strength to strength since its formative years. She also assists the consumer protection team on various projects.
K. Vishnu Mohan Rao
K. Vishnu Mohan Rao
Senior Researcher - Consumer Protection
Vishnu works on environment and energy-related issues, with a focus on regulatory law and economics, and governance. He currently coordinates the following projects- Electricity Consumer Cells (ECCs), Electricity Billing Governance (EBG), Minsarathai Semipom, and Tamil Nadu - Electricity Supply Monitoring Initiative (ESMI). He is a member of the Consumer Grievance Redressal Forum (CGRF) in Tamil Nadu Generation and Distribution Corporation (TANGEDCO) a forum set-up by the Electricity Act 2003 to adjudicate on electricity-related consumer complaints. His work encompasses training, capacity building, information dissemination, and advocacy – with specific focus on demystification. He interacts with government officials, responds to government call for comments, and attends public hearings. Prior to joining CAG, he has worked in the non-profit, consulting and academic sectors with an emphasis on programme management and research. He has obtained a Masters Degree in Public Management from Bocconi University, Italy and Master in Economics, Madras University. Previously, he held the position of Researcher at IHP-HELP Centre for Water Law Policy and Science, University of Dundee, UK for three years. He has also held research positions with Administrative Staff College of India (ASCI), India, University of Paris Sud 11, Paris, France, and University of Turin, Italy. He has also worked with the non-profit sector in gender and urban development. Email: vishnu@cag.org.in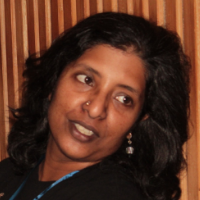 Sumana Narayanan
Sumana Narayanan
Senior Researcher
Sumana Narayanan works with the road safety advocacy project at CAG. Prior to CAG, Sumana worked with the International Collective in Support of Fishworkers (ICSF), Chennai, where she was involved with research and advocacy on small-scale fisheries – in the marine and inland sectors. She has researched fisheries and aquaculture, with a particular focus on freshwater fisheries, as well as molecular phylogenetics of fungi. She has also worked with Down to Earth magazine, where she analysed and reported on a range of issues including energy, climate change, coastal development, fisheries, waste management, conservation, and ecology. She holds a master's degree in Ecology from Pondicherry University. Email: sumana.narayanan@cag.org.in​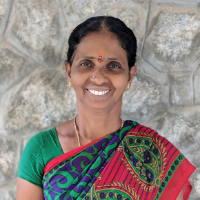 Shanthi
Shanthi
Housekeeper
Shanthi has been working with CAG for more than 10 years as the Housekeeper. She contributes to the upkeep of the office premises by cleaning the office, washing the kitchen vessels, cleaning employees' desks and the garden. She ensures the office is well-maintained and her work is perfect. She is kind-hearted and calm natured person.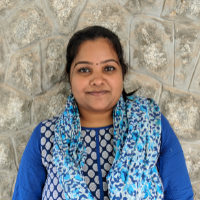 Savitha Tirunavukkarasu
Savitha Tirunavukkarasu
Researcher
As a member of the Consumer Protection team, Savitha undertakes research on consumer-related topics, coordinates data collection efforts and assists the team in handling consumer complaints. She coordinates Consumer Guidance Seminars, Capacity Building and Training Programs for consumers, communities and CSOs. Prior to joining CAG, she has worked with Y.R. Gaitonde Centre for AIDS Research and Education where her work focus was on community outreach and training. She has also worked on Life Skill Education for adolescent children. She holds a Master's degree and Pre-Doctoral Degree in Community Development and Social Work  from Annamalai University, Chidambaram. Email: savitha.thirunavukkarasu@cag.org.in​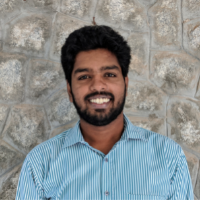 Bharath Ram G. N.
Bharath Ram G. N.
Researcher
Bharath is a part of the Electricity Consumer Cells initiative, which aims to create awareness among consumers on their rights and educate them about the various aspects of the electricity sector through capacity building and outreach meetings. He has a Master's Degree in Development Management from Madras School of Social Work, Chennai. Email: bharath.ram@cag.org.in​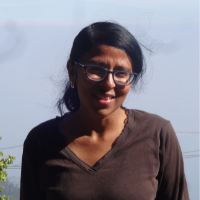 Benedicta Isaac
Benedicta Isaac
Communications Manager
Benedicta's interest is in improving road safety in India by changing our on-road behaviours and attitudes to road safety. She is also motivated to protecting our environment and leaving a sustainable earth for our future generations. She is a speech therapist by profession with a master's degree in psychology. Benedicta also works towards a more inclusive society for those with disabilities. Email: benedicta.isaac@cag.org.in​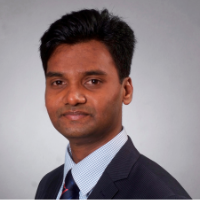 Vamshi Shankar Kapilavai
Vamshi Shankar Kapilavai
Senior Researcher
Vamsi Kapilavai is a member of the Urban Governance, and Environment and Climate Action team, where he leads projects in Solid Waste Management, Thermal Power Plants and Renewable Energy. His interests lie in technical R&D and research in policy-making. Prior to joining CAG, he worked as a research assistant and project scheduler for a period of five years in Germany and India. Vamsi holds a Master's degree in Sustainable Power Engineering from the BTU Cottbus-Senftenberg, Germany and a Bachelor's degree in Mechanical Engineering from the Osmania University. He had received several scholarships during his bachelor's and master's studies. When not at work, you can either find him at some random sports club or trying new dishes in his kitchen. Email: vamsishankar.kapilavai@cag.org.in 
Mala Balaji
Mala Balaji
Researcher - Environment and Climate Action
Mala works as a Researcher with the Environment and Climate action team at CAG. She is currently working on  researching and writing articles on  environmental  issues and climate action  mainly focusing on coal and its impacts. She holds an All India 28th rank in Cost Accounting and  has done her MBA in finance. Her past experiences include working as a System Analyst in Toronto Dominion Bank, Canada . She has  also been an educator and administrator at International Indian School Dammam, Saudi Arabia. While she is not working, she likes to express her views on domestic and academic affairs through Quora. She is a cricket enthusiast and a movie buff. She staunchly believes that giving back to society is the most fulfilling experience one can have.
Email: mala.balaji@cag.org.in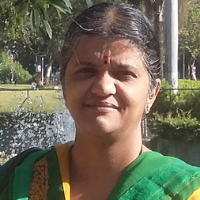 Rajalakshmi Swaminathan
Rajalakshmi Swaminathan
Accounts Consultant
Rajalakshmi Swaminathan is a Chartered Accountant by profession with overall experience in the areas of audit, taxation and accounts both with professional firms and in the industry. She has served with firms such as Fraser and Ross (now Deloitte), N.M.Raiji and Co and did her articleship with Sharp and Tannan. Her major stint in the industry was with the construction major Afcons Infrastructure Limited for a period of 5 years. She is associated with CAG as an Accounts and Audit Consultant. Her hobbies include reading and watching sports.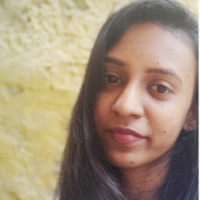 Varsha Vasuhe
Varsha Vasuhe
Researcher - Consumer Protection
Varsha is an architect-planner who is involved in research on road safety and advocacy at CAG. Prior to this, she interned with CWAS, CEPT Research and Development Foundation, wherein she contributed to the formulation of a city resilience framework for small and medium towns of India. Her independent research contribution includes the evaluation of pedestrian-oriented schemes and their implementation in Indian cities. As an urban enthusiast, her interest lies in the people-centric planning of cities with a keen focus on redefining policy and governance frameworks. One can always find Varsha interpreting the world around her through photography and poetry in her leisure.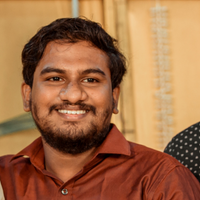 Afroz
Afroz
Researcher
Afroz is a researcher with CAG and his current work involves creating audio visual material in the areas of Solid Waste Management and Thermal Power Plants to discuss the environmental, public health, governance issues around these topics. He believes that talking to people through the art form of videos simplifies even complex messages which is why he's so passionate about it. Afroz is a journalist by training and holds a Postgraduate Diploma in Convergent Journalism and an undergraduate in B. Com (CS). During his PG course, he has done internships in The Nakkeeran a Tamil investigative magazine.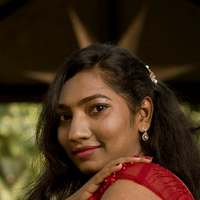 Divya Arvind
Divya Arvind
Researcher - Sustainable Transportaion
Divya Arvind is an architect and urban planner who works with the sustainable mobility team. Prior to this, she worked on a detailed research project on reducing automobile dependence and developing a 'car-free neighborhood' in Chennai with guidance from CEPT University and CEE.  As an architect, she was involved in designing several sustainable buildings and restoration projects.  Her interest lies in creating sustainable neighborhoods and compact cities. She is very passionate about art and traveling to different countries.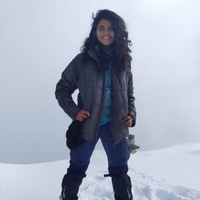 Akshaya Sagarika
Akshaya Sagarika
Researcher
Akshaya Sagarika is a researcher in the Electricity Governance team at CAG. She is currently working on demystifying laws, evaluating competition in the electricity sector, and analysing case studies, and other legal aspects of the industry. She had volunteered for COVID relief and was a campaign leader at a not for profit, during college. She is a seasoned debater and has participated in various moot court competitions. She has a bachelors in law and business administration from School of Law, SASTRA. Her other interests include basketball, dancing and high altitude trekking.
Email: akshaya.sagarika@cag.org.in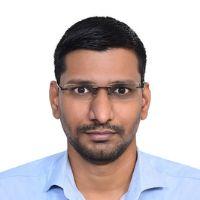 Shankar Prakash
Shankar Prakash
Researcher - Environment and Climate Action
Shankar Prakash is a practising social and behavioural science researcher specialising in climate change, green and rural criminology. His research so far aims to understand public policy, criminal justice and community-based response to environmental violations and climate change. He has received training on responses to environmental crime at the United Nations Interregional Crime and Justice Research Institute (UNICRI), Rome, Italy. He was the UN Volunteer for the 14th United Nations Congress on Crime Prevention and Criminal Justice held in Kyoto, Japan. Shankar Prakash holds a bachelor's degree in Religion, Philosophy and Sociology and a master's degree in Criminology and Criminal Justice Administration. He recently submitted his doctoral research on wildlife crime prevention to the University of Madras.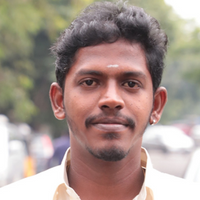 Sriram Radhakrishnan
Sriram Radhakrishnan
Office Assistant
Sriram works as an office assistant and helps with the day-to-day activities of CAG's operations. He holds a diploma degree in civil engineering. He is multi-talented with prior experience working as a site engineer and supervising the electrical department in constructions. In CAG, Sriram administers the front office tasks and takes care of housekeeping and maintenance. He also worked with the Urban Governance team, supporting them as a community organiser.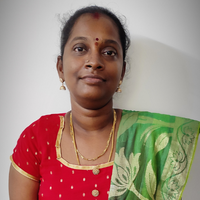 Divya Kuselar
Divya Kuselar
Accountant
Divya Kuselar works in the accounts department at CAG. She is responsible for financial transactions, maintaining project funds and documenting financial records. She has 10-plus years work experience as a tele-marketer and accountant at private firms.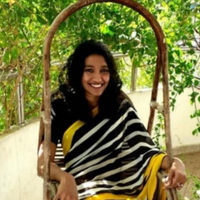 Madhuvanthi Rajkumar
Madhuvanthi Rajkumar
Researcher - Environment and Climate Action & Solid Waste Management
Madhuvanthi is a lawyer, researcher and an activist in the field of women and child rights. She graduated from Tamil Nadu National Law University with Bachelors in Law and Political Science and completed her Masters in Public International Law from Leiden University, Netherlands. Her areas of specialization and interest include Gender Justice, Child rights and victimology, environment and climate change, public policy and international relations particularly international dispute settlement. She previously worked as a policy researcher on a MoEFCC project at IIT Madras for the creation of a strategic framework for the management of hazardous waste particularly in the pharmaceutical and E-waste industries. She also represented Human Rights organizations in Tamil Nadu at the National Consultations for Universal Periodic Review IV Cycle conducted by the OHCHR and Working Group on Human Rights in India.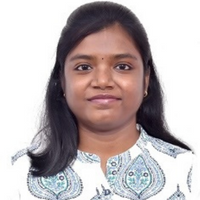 Vanathi Balasundaram
Vanathi Balasundaram
Researcher - Electricity Governance
Vanathi is a researcher in the Electricity Governance team. Her educational background includes a BTech in Agricultural Information Technology and a PG Diploma in Environment & Sustainable Development. Driven by her interest in the field of environmental psychology, she is currently doing her masters in psychology. Her hobbies include nature photography and videography, and creative writing.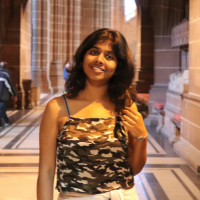 Keerthana Thangavel
Keerthana Thangavel
Researcher - Consumer Protection
Keerthana works as a researcher with the Consumer Protection team. She is involved with the project that supports implementation of trans-fat regulations in Tamil Nadu. Her research focuses on studying the oil industry, especially those that manufacture partially hydrogenated vegetable oils, mapping data, and coordinating with stakeholders. Her fieldwork involves market survey, sample collection, and testing at accredited laboratories to check for regulatory compliance. She has a bachelor's degree in Sociology from Stella Maris College, Chennai, and post-graduate degree in Criminology and Social Research from the University of York, England. She has interned and volunteered with few renowned organisations like City of York Council, England, as an Early Years Volunteer, with Department of Criminology (University of Madras), and Chennai Police Department as a Survey Head, and with Scarf Research and Training Institute as a Dementia Friend. Email: keerthana.thangavel@cag.org.in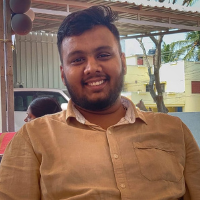 Subramani Muthukumar
Subramani Muthukumar
Communications Associate
Subramani works as Communications Associate at CAG. His work includes social media outreach and analytics, producing IEC materials such as videos and infographics, and managing media relations. Subramani is fascinated by journalism and has a Postgraduate Diploma in Convergent Journalism and a B.E in Computer Science. During his PG course, he has done internships in The Federal and CNN-News18. He has also undertaken several freelance projects such as reporting film festivals, cricket tournaments, etc. When he's not glued to work, he spends time watching sports and movies.