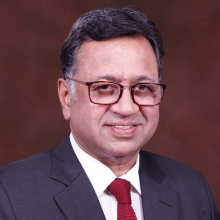 Mr. Sriram Panchu
Mr. Sriram Panchu
Senior Advocate
Mr. Panchu, whose name is synonymous with CAG, is one of the organisation's founding trustees. He is a Senior Advocate of the High Court and Supreme Court. Seeking legal redress for consumer and citizen problems through public interest litigations (PILs) were his brainchild. He is acknowledged as a pioneer of mediation in India and from the 1990s, has been mediating cases and creating awareness about the concept of mediation through his writings and speeches. He was instrumental in creating India's first court-annexed mediation centre at Chennai, a model replicated by other Courts in the country. A prolific public speaker and writer, Mr. Panchu was a Trustee of CAG for the first 12 years and steered the direction of the group. He continued to being its advisor till he rejoined as trustee in January 2015.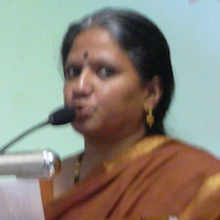 Dr. Suchitra Ramakumar
Dr. Suchitra Ramakumar
Doctor and Teacher
Dr. Suchitra Ramkumar completed her degree in Medicine and worked in primary health care settings. She is a trained counsellor and has worked with many groups of disadvantaged children, with child sexual abuse and in career guidance. She has been a teacher for over 18 years, largely with the KFI (Krishnamurthi Foundation of India). She now works as a special educator and counsellor for children with dyslexia, supports various NGO's with their endeavours, and facilitates teacher training.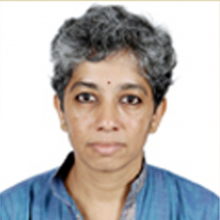 Dr. Hema
Dr. Hema
Assistant Professor
Dr. Hema is a PhD in Econometrics from the University of Madras and went on to do her post doctoral fellowship in University of California, Berkeley. She has been involved in a lot of research in the area of energy, electricity and local infrastructure. She has been teaching microeconomics at the Madras School of Economics (MSE), Chennai for more than a decade. She has numerous publications to her credit and has also authored a book, Topics in Applied Economics: Tools, Issues and Institutions, (co-editor with G. Mythili), Academic Foundation, New Delhi, Jan 2005.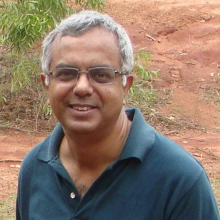 Dr. George. S. Thomas
Dr. George. S. Thomas
Orthopaedic Surgeon
A renowned Orthopaedic Surgeon and currently attached to St. Isabel's Hospital, Chennai, Dr. George Thomas has more than two decades of rich experience in the field. He has been the editor of the Indian Journal of Medical Ethics and has written many articles on the topic of medical ethics.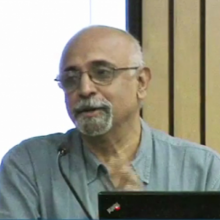 Dr. C. Rammanohar Reddy
Dr. C. Rammanohar Reddy
Economist
Dr. C. Rammanohar Reddy is a management graduate from IIM-C and holds a PhD in Economics from the Centre for Development Studies, Thiruvananthapuram/JNU, New Delhi. He has been in journalism since 1988, first with the Deccan Herald in Bangalore and then with The Hindu in Chennai. Since 2004, he has been the Editor of the Economic and Political Weekly (EPW), India's leading journal in the social sciences and public policy.