With Consumer Protection Act (CPA) 2019 in force, it is important to look back, see how the CPA 1986 progressed over the years, identify the gaps, and discuss solutions - in conjunction with salient provisions of the new Act - that would form the basis for the success of the new Act. 
In this dialogue on CPA, Saroja S, CAG, will be in conversation with N L Rajah, Senior Advocate, Advisor - CAG, Pratima Narayan, Advocate and Mediator, and Sanjay Pinto, Advocate, Columnist, and Author. 
If you missed this event, you can watch the recording here. You will find the event report here.
Image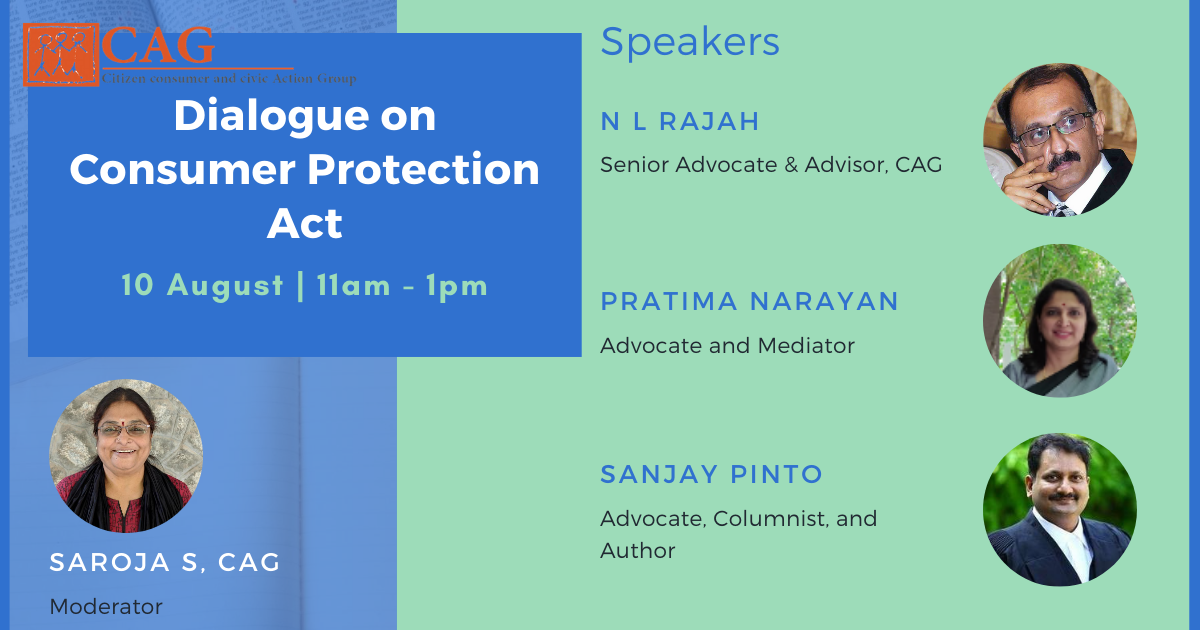 This is a virtual event and is open to all.
Event Date
Mon, Aug 10 2020, 11am - 1pm
Address
Online Event
Chennai 600018
Tamil Nadu
India