The Electricity Consumer Cell (ECC), Cuddalore, organized a capacity building programme on "Energy Efficiency and Renewable Energy" on March 28, 2018, at Velangappatu, Cuddalore district. The purpose of the programme was to build consumer awareness on energy conservation and to educate them about energy-efficient devices and renewable energy concepts at the household level. National Social Service (NSS) club members of the Annamalai University participated in the programme.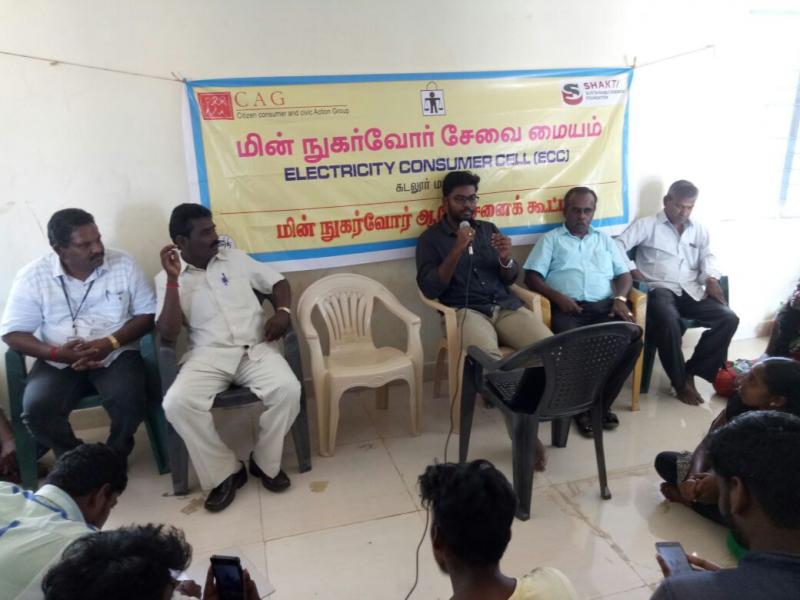 Mr. Selvaraj, Chairman of Federation of Consumer Organizations Tamil Nadu & Pondicherry (FEDCOT), welcomed the participants and gave an introductory speech on the purpose of capacity building programme. He elaborated about electrical hazards and the precautions to be taken in order to avoid such hazards with suitable illustrations. He shared the advantages of using energy-efficient appliances and importance of energy conservation, including examples of simple electricity-saving practices such as turning off lights when not in use, replacing incandescent bulbs with compact fluorescent bulb, etc.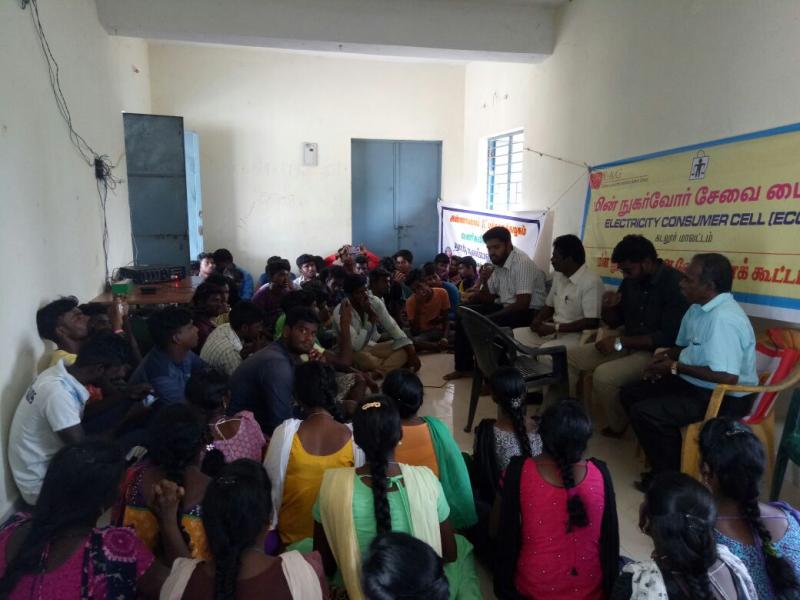 Mr. Bharath Ram, Researcher, CAG, briefed the participants about the objective and functions of ECC in Tiruvallur, Cuddalore, and Tirunelveli. He focused on the role of ECC in supporting consumers address day-to-day electricity challenges and the procedure for registering the electricity complaints.
Sridhar S.I., Researcher, CAG, made a presentation on energy efficiency and energy conservation at the household level. He listed out inefficient devices at houses which consume high electricity and suggested that they are replaced with the latest energy-efficient devices. Further, the presentation focused on Bureau of Energy Efficiency (BEE) standards and labelling program of Govt. of India for energy efficient appliances (such as fans, TVs, refrigerators etc.). He gave an illustration of how to compare electrical and electronic appliances based on energy efficiency and monetary cost savings from BEE star labelled appliances vs baseline products when shopping. There were very interesting discussions with the participants and the questions, doubts were clarified.
Mr.Ambikapathi, PRO, ECC, Cuddalore, gave the concluding remarks and vote of thanks.