ECC - Tiruvallur conducted intensive outreach meetings with the help of Madras Metropolitan Consumer Rights and Protection Centre (MMCRPC) in the following places – Arani (July 02, 2017), Periyapalayam (August 12, 2017), Kedar (September 05, 2017) and Puthur (September 22, 2017) of Tiruvallur District to promote ECC among the public. It was organized by Mr. M.Selvaraj (General Secretary MMCRPC), Mr.V.Asokan (ECC Advisor), and Mr. S.Premkumar (ECC Co-coordinator). ECC handbills were distributed to the public and students of Tiruvallur district. Mr. M.Selvaraj, General Secretary, MMCRPC, explained the functions and objectives of ECC and described the process of registering electricity complaints.
Mr.V.Ashokan explained the concept of energy efficiency and energy conservation to the public. Subsequently, he explained the advantages of solar energy, LED bulbs, and tube lights that consume less energy. In addition, he presented a comparative analysis between energy consumption of normal bulbs, tube lights with LED bulbs, and tube lights based on their wattage and voltage.
Finally, consumers registered their complaints in the advisory form given to them. The experts offered suggestions to some of the complainants, which may be solved by drafting a letter to the concerned officials.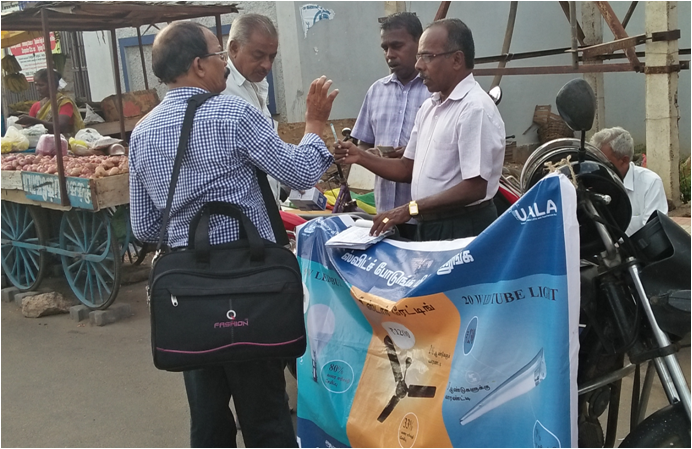 Mr.M.Selvaraj, explains the functioning of ECC and handling complaints in Arani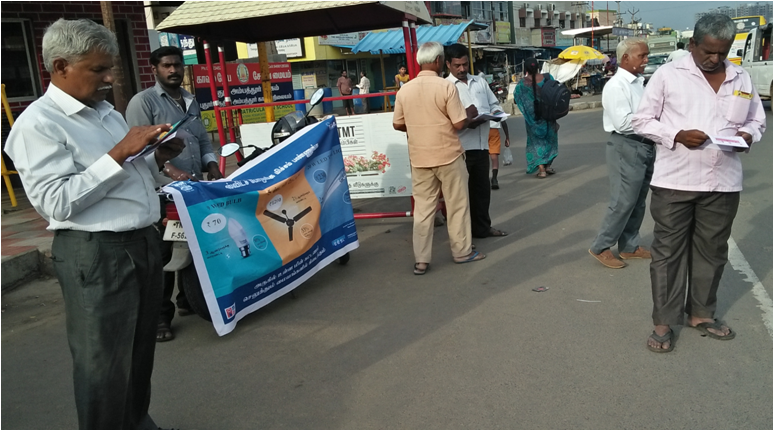 Handbills issued to public, Kedar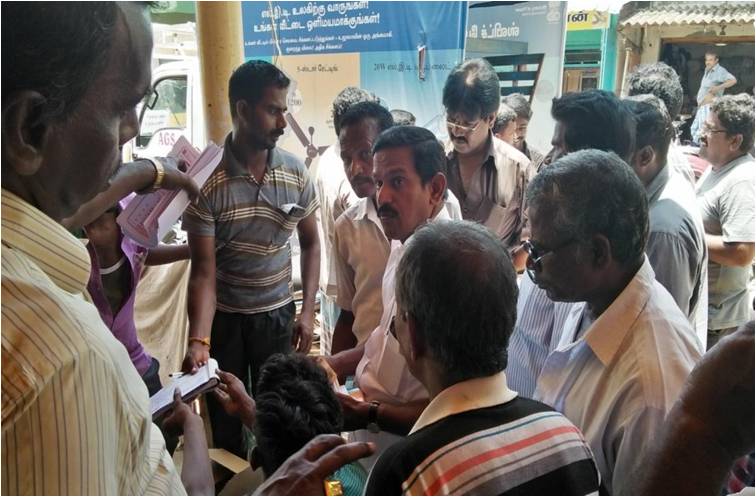 Demonstration on energy consumption, Periyapalayam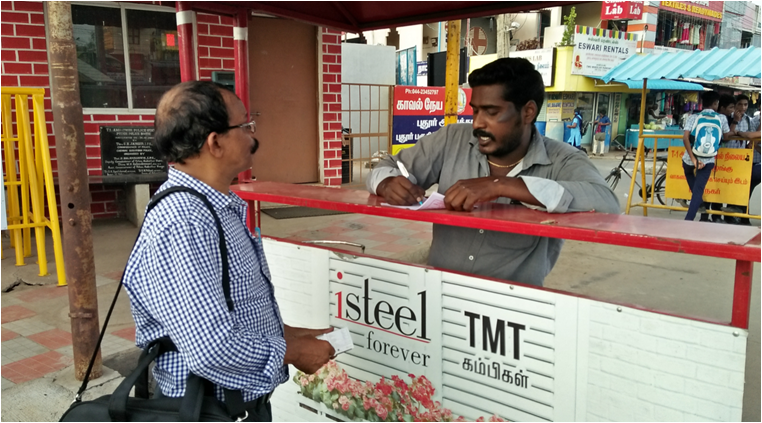 Consumer complaint being registered during Outreach Meeting, Kedar