Edition
October - December 2021
In the global context, nations are striving to protect pedestrians and treat their needs with the highest priority. In India, cities have mostly been planned to accommodate the needs of vehicular traffic and have often ignored the needs of pedestrians. This has only resulted in causing a steady increase in pedestrian fatalities over the years. The Road Accident Report by the Union Transport Ministry states that the number of pedestrians killed on the road from 2014 to 2018 has increased by 84 per cent. This can be attributed to the lack of inclusion of pedestrians in street designs. Though the Motor Vehicle Driving Regulations, 2017 gives the first right to pedestrians on the road, it has not been understood or prioritised while preparing traffic management plans. 
Sustainable Urban Mobility Network (SUM Net) is  a coalition of individuals and organisations which seek to improve the quality of living by ensuring accessible and sustainable urban transport for all through democratic approaches. SUM Net launched a nationwide campaign to declare January 11 as National Pedestrian Day. The campaign focuses on rejoicing in walking and promoting a walking culture in the community. As a part of this effort, a signature campaign was launched in October by SUM Net. As a SUM Net India member, Citizen consumer and civic Action Group (CAG) has been adopting multiple strategies for increasing awareness about the need for a National Pedestrian Day. Focusing on the youth, CAG initiated interactive events in Loyola College and Women's Christian College (WCC) in Chennai in December 2021. These sessions were meant to garner support for the demand for a National Pedestrian Day as a means of highlighting the plight of pedestrians in India. The events were also focussed on getting students to think about how they use the roads, on how equitable mobility is in India, on the sustainability of the current transport ecosystem, and the role each of us, individually and collectively, can play in making mobility more sustainable, equitable, and safe for all. 
The sessions were conducted by Petson Peter (Researcher-CAG) and Akila Shanmugaraj(Researcher-CAG) who explained the need and significance of a National Pedestrians Day as well as provoked the students to realise their role as a street user. The programme was divided into two, out of which in the first session, students were encouraged to audit their college street. A 500m stretch was audited by a group of students from each college using a digital form that included questions about footpath condition, obstructions, access to property and safety. This exercise helped the students to be more attentive and observant of their street. Students who audited the roads shared their experience of the activity. Several of them noted that often even amenities (such as garbage bins) were an obstruction to pedestrians and the audit brought home how vulnerable a pedestrian feels with motorised traffic whizzing by. The audit also helped students understand the features which need to be installed at crossing (like audio information for visually impaired, raised platforms) and other traffic calming devices required for safe movement of pedestrians.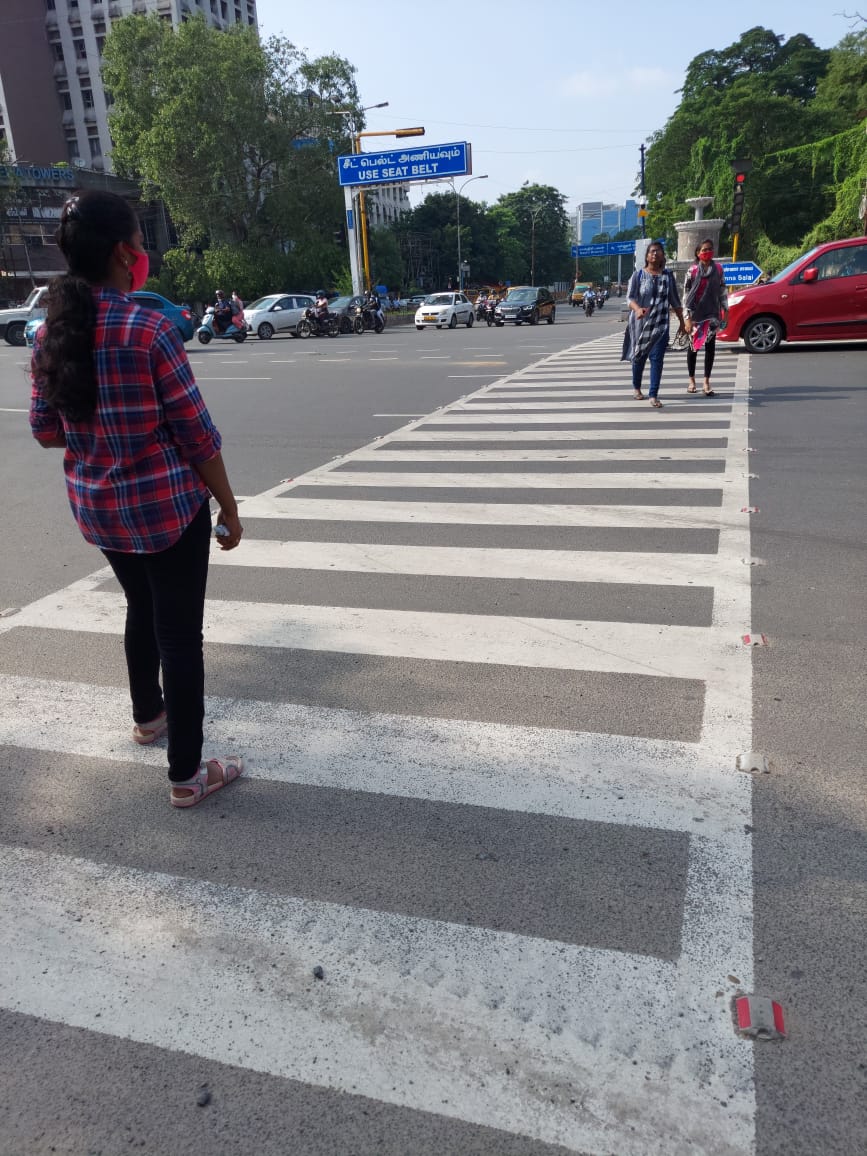 Following the audit, an interactive session was conducted highlighting the plight of pedestrians in the state by presenting various statistics regarding pedestrian users and casualties. The presenters also shared findings from previous studies conducted by CAG to provide a larger picture to the participants. The session also saw animated discussion on how participants commute and their perception of a pedestrian. Students were encouraged to share their experiences as road users and identify common issues in our streets through pictures. The pictures showed encroachment issues, traffic issues and parking on the footpath which the students were able to relate to during their daily commute. During the end of the session students were given an open podium to share their views regarding pedestrian mobility as well as ask any other related questions. The students and faculty actively participated in the sessions and expressed their support for the cause through signatures.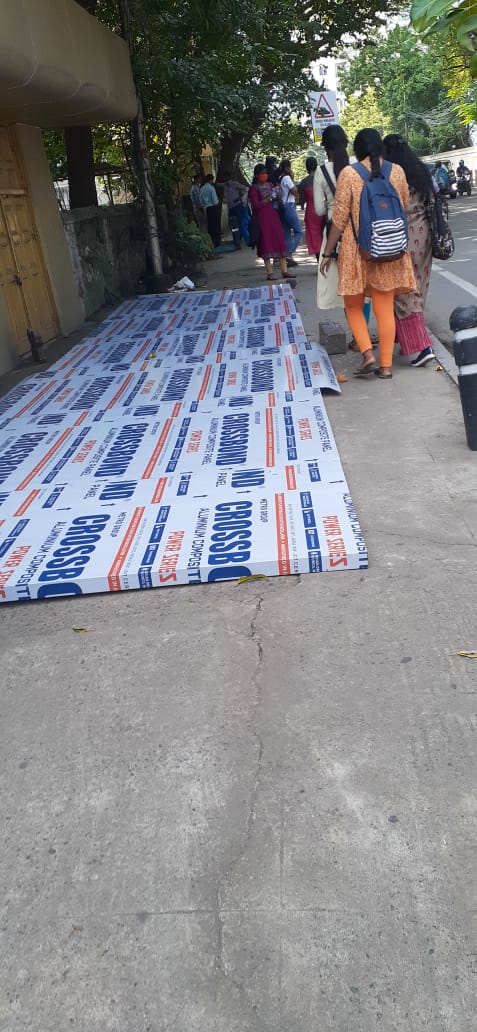 Due to academic commitments and COVID restrictions the interactive session was conducted via an online platform in which a minimum of 65 to maximum of 100 students participated from both colleges. A third such event is underway with Justice Basheer Ahmed Sayeed (JBAS) College in Chennai.