Edition
October - December 2021
Every year the third Sunday of November marks the World Day of Remembrance for Road Traffic Victims (WDoR) to commemorate the numerous lives lost in and impacted by road crashes. 
To mark the occasion, CAG held a webinar on November 18th on speeding which has been a key road safety issue globally, so much so that reducing speeds was the theme of the UN's Global Road Safety Week 2021. The webinar saw participation from key government departments, academics, road safety advocates, and citizens.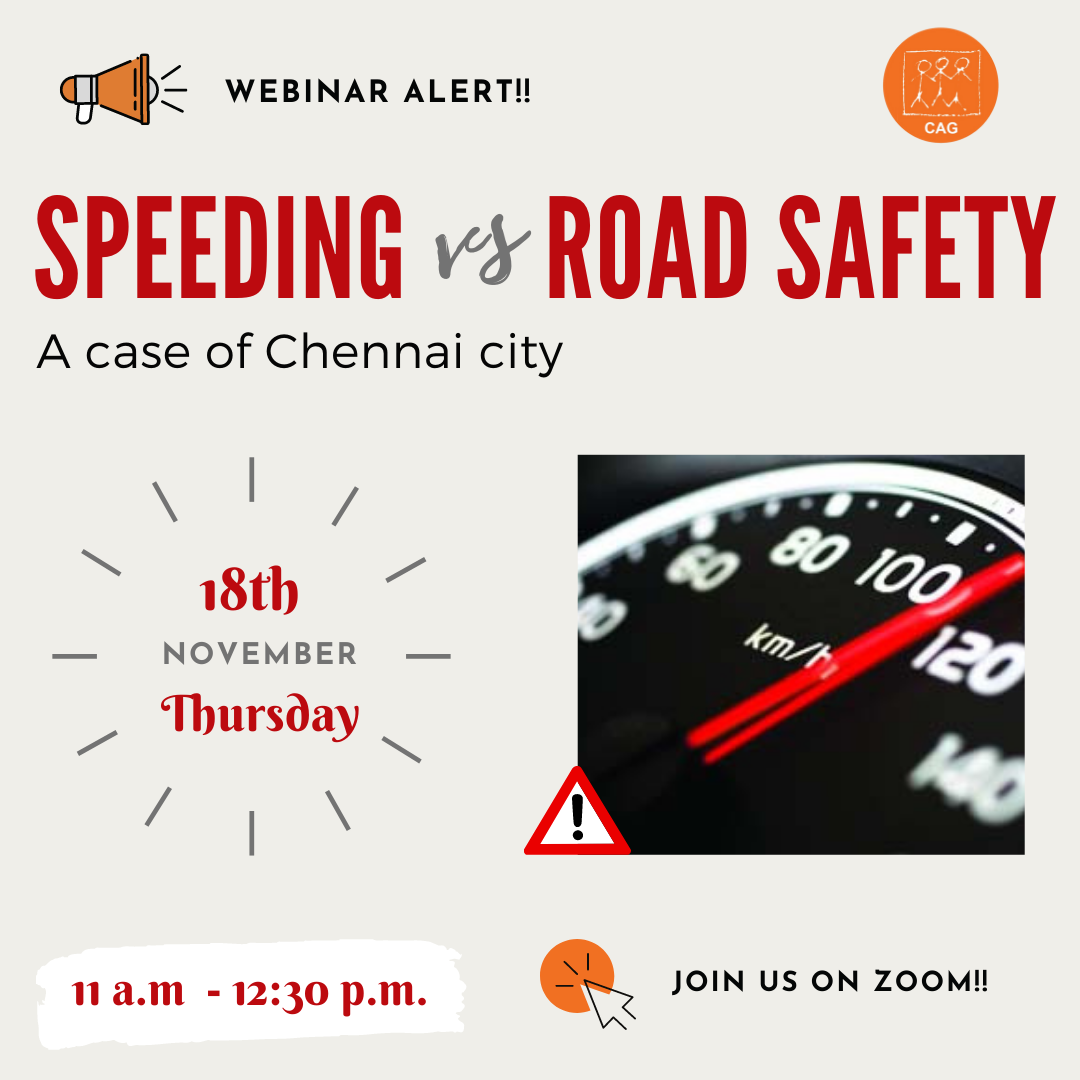 CAG presented the results of its speed study in Chennai conducted at 15 locations. The study looked at two-wheelers, cars, autos, and light commercial vehicles and found that the majority of vehicles, in almost all the locations, were consistently travelling at speeds higher than the posted speed limit. In one location, where the Greater Chennai Corporation had redesigned the road to ensure pedestrian safety, speeds were within the posted speed limit. The webinar also had speakers from the Chennai Traffic Police, with the Additional Commissioner of Police (Traffic), and the Deputy Commissioner (Traffic Planning),speaking on the efforts undertaken by the state government and the need for road users to meet the government halfway if we are to reduce the deaths and injuries on our roads.Dr. Gitakrishnan Ramadorai of IIT-M (Indian Institute of Technology- Madras), a transportation researcher with years of experience, spoke of the importance of enforcement in tackling speeding and the need for lowering speed limits in urban areas.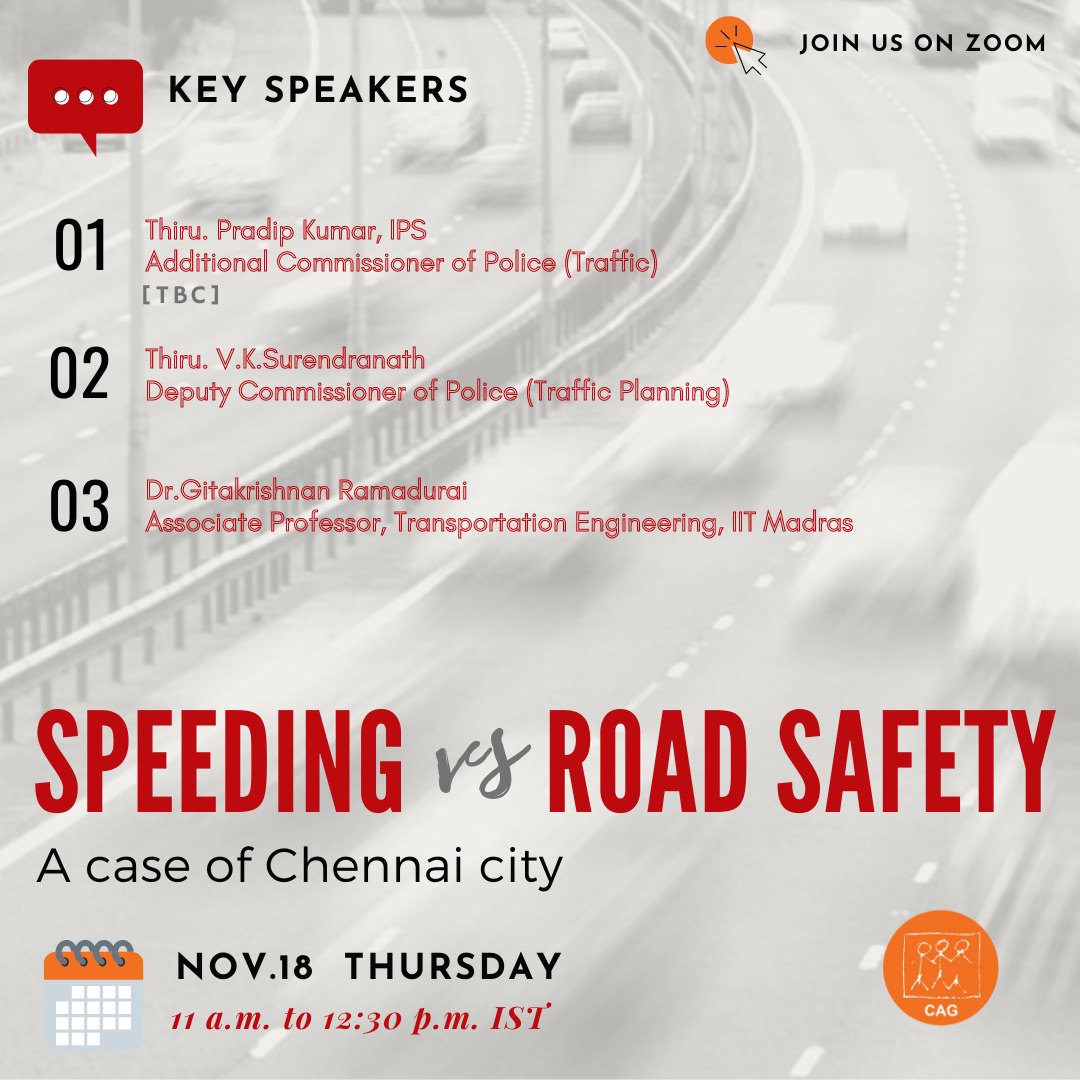 In addition to the webinar, CAG organised two road safety awareness programmes in colleges in the districts of Tiruvallur and Tirunelveli, in collaboration with local partners and institutions. The event was anchored by an audit conducted by the students themselves to study the percentage of helmet and seatbelt non-compliance in their colleges. St John's College in Palayamkottai, Tirunelveli found that a good number of two-wheeler riders (72%0 and car drivers (78 per cent) in their college wore a helmet and a seatbelt respectively. Unfortunately, only 48 percent of pillion riders were wearing a helmet. At the Thiru Vi Ka Government Arts College in Thiruvarur 63 per cent of two-wheeler riders were wearing a helmet and 50 percent of car drivers were wearing a seatbelt. An online meeting was further organised by the management of each institution to discuss the results with key officials from the traffic police department of the districts, road safety advocates and CAG. The importance of wearing helmets and seatbelts was stressed upon and a pledge to comply with it was taken by the students and the faculty members of the institutions. The colleges' management also resolved that they would henceforth make helmet and seatbelt compliance mandatory for all students and faculty.