The inaugural session of the Energy Club at The Nazareth Academy, CBSE school, Avadi was held on the 21st of April, 2023. The Club is the initiative of  Citizen consumer and civic Action Group (CAG) in partnership with the school administration.  The Energy Club, an activity based club, is intended to function as a resource by the students and for the students. The club aims to inculcate mindful energy usage and conservation practices among children.
The session began with a welcome speech given by Ms Serita Christina, Principal. She introduced the CAG team to the assembled students and teachers.  This was followed by an introduction to the energy club by Prabhuram S, Researcher - Electricity Governance Team, CAG. The presentation gave students an exciting overview of what they could expect from participation in the club - its  objectives, structure, activities and sessions.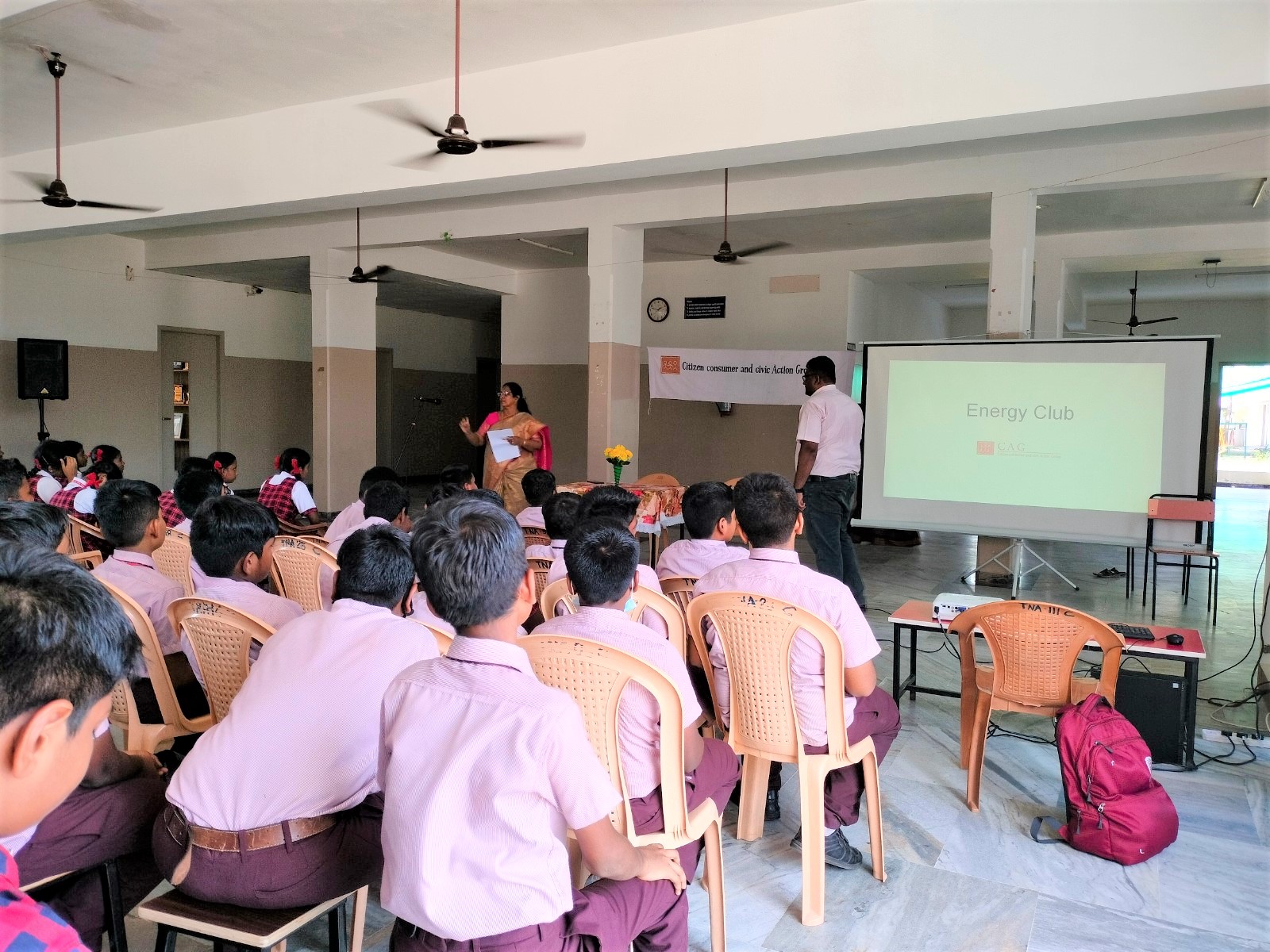 Ms Serita Christina, during the welcome address
Objectives of the club:
To educate students on renewable energy, energy efficiency, energy conservation practices, etc.
To encourage students, schools, and families to take an active role in energy saving practices.
To motivate students to use their learning to promote change in their schools and the larger community.
To initiate a collective approach to bringing about behavioral change with respect to energy usage.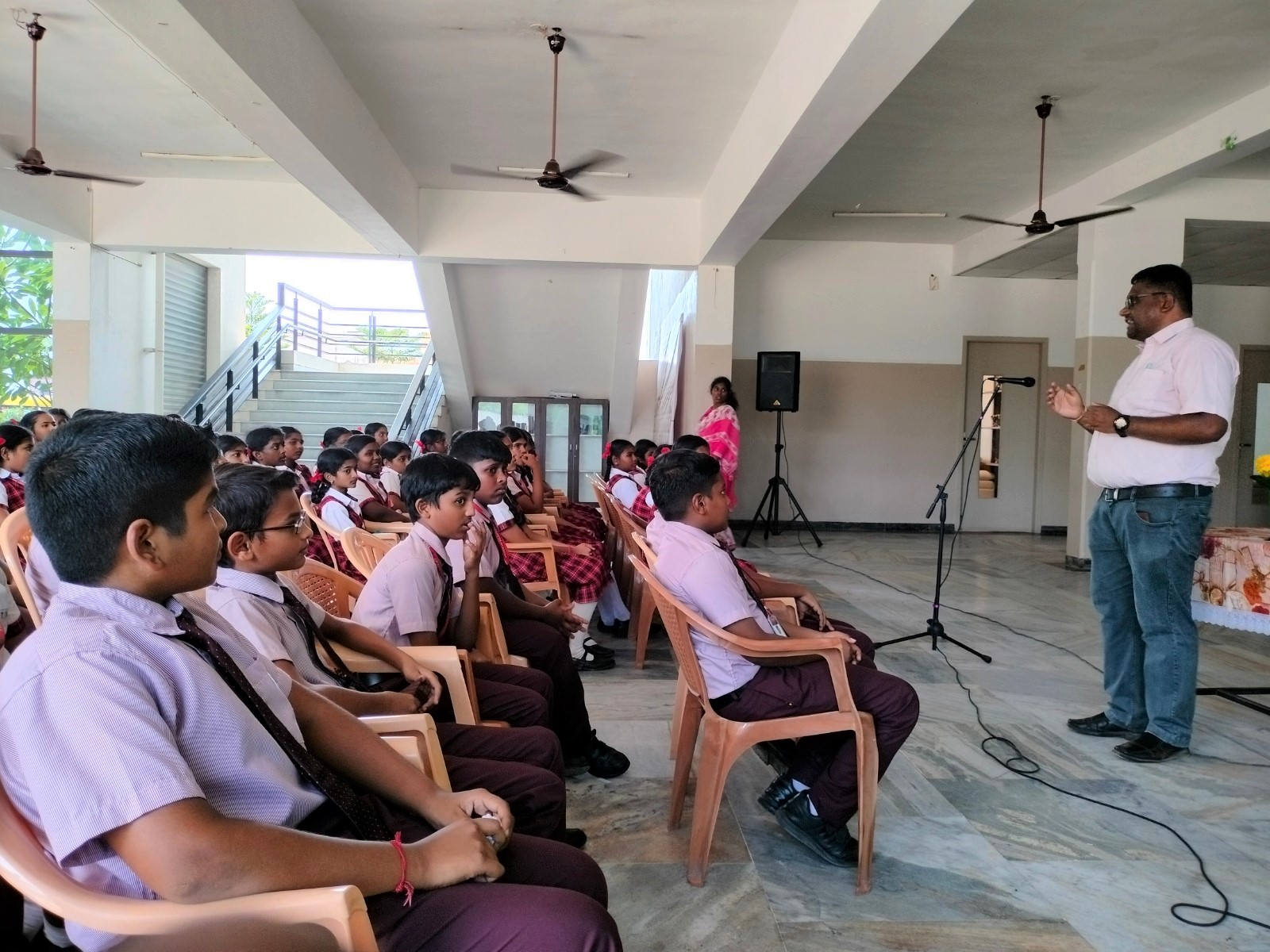 Mr. Prabhuram, explaining about the energy club and future actions
Session 1 - 'Responsible energy consumption':
Vanathi B, Researcher - Electricity Governance Team, CAG elucidated energy conservation and its importance. The significance of undertaking energy saving measures as part of our habit/ lifestyle practices was emphasized using cartoons and interactions. The ways in which energy saving habits can be adopted individually and collectively were discussed through interactive activities.
Mr Prabhuram subsequently explained about energy efficiency, energy efficient devices and BEE star rating. He also elaborated on energy conservation tips for common household appliances like lights, TV, fan, fridge, AC etc.
The team then  interacted with the kids, talking  about energy labels and the identification of energy efficient appliances. As energy labels help in making informed purchasing decisions, the need to look at the information conveyed in those while purchasing electrical appliances was discussed with the audience.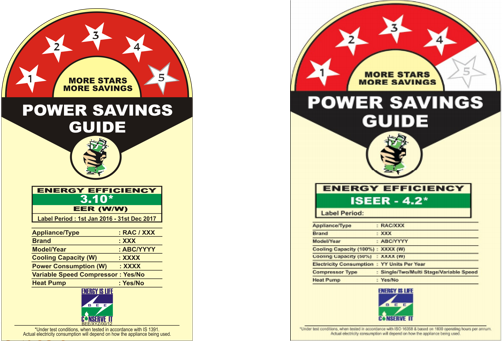 Children were explained how to count and compare the stars in BEE star labels, shown above
The session concluded with the children's feedback about the session, the insights gained and their assurances about undertaking an energy conscious lifestyle.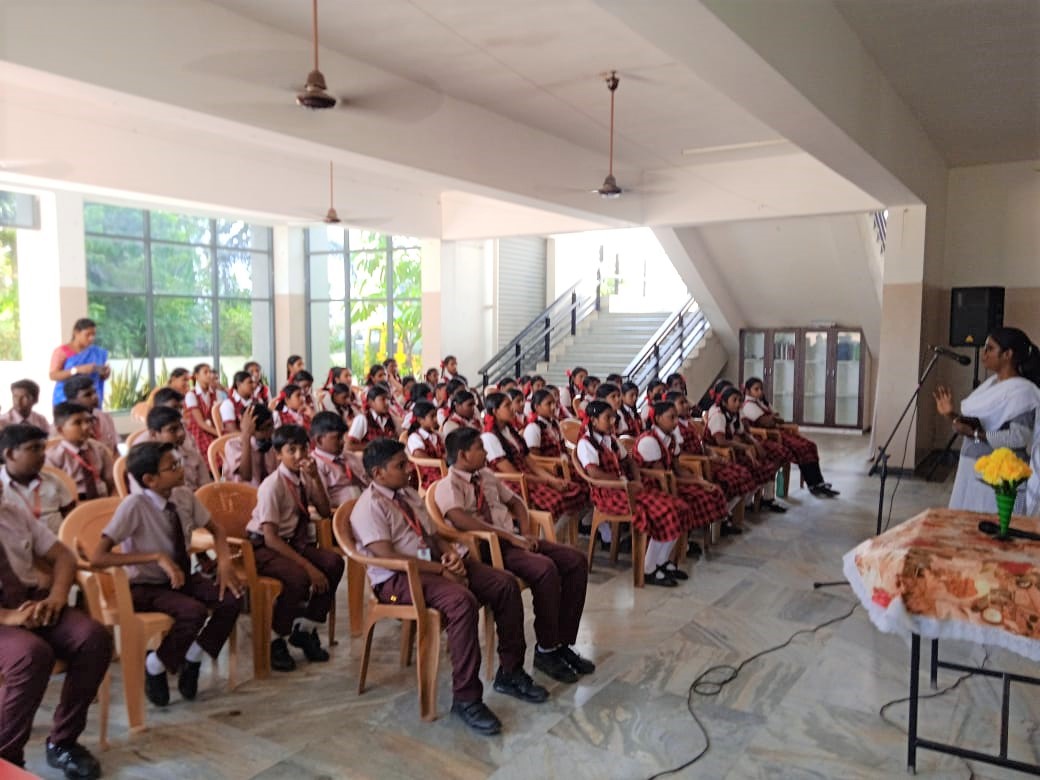 Ms. Vanathi, talking about energy conservation and habitual changes
The event  was a fun filled  experience for participants (students  and speakers likewise). Children were interactive throughout the session, responding to the questions put forth, and clarifying their doubts. The school's energy club will contribute to energy conservation, effective climate actions from now on. We are excited to embark on this worthwhile journey.