Advertisements play a major role in influencing consumers to buy a product or service. The purpose of an advertisement should be to  give information on a particular product or service which will then assist the consumer in making an informed decision about purchase.  However, sometimes advertisements stray from this action and instead, promote content that is manipulative and unethical. These could potentially  harm, mislead and injure consumers. In addition, misleading advertisements could infringe on several critical consumer rights, including the right to information, the right to choose and  the right to be protected against harmful goods and services. Hence, a misleading advertisement is one that misrepresents the nature, characteristics, qualities, or geographic origin of goods, services, or commercial activities in order to deceive the consumer. It could be delivered through the medium of television, radio, or other electronic media, newspapers, banners, posters, handbills, or wall-writing; and in diverse sectors such as  food & agriculture, health, education, real estate, transport and financial services. 
Consumer Protection Act 2019 - Misleading Advertisement
Section 2.28 of the Consumer Protection Act 2019 defines misleading advertisement in relation to any product or service, as one which (i) falsely represents the nature, substance, quantity, or quality of products or service; or (ii) gives a false guarantee to, or is likely to mislead, consumers about the nature, substance, quantity, or quality of the product or service; or (iii) conveys an express or implied representation that, if made by the manufacturer, seller, or service provider, would be an unfair trade practice; or (iv) conceals key facts on purpose.
The Act provides for the establishment of the Central Consumer Protection Authority (CCPA). The role of the CCPA is to protect and promote the rights of consumers and safeguard consumer interests against such misleading information. The CCPA  is empowered to direct manufacturers, or traders or endorsers or publishers to discontinue a misleading advertisement or alter it within a stipulated time period; the authority can also impose penalties upto rupees fifty lakhs or prohibit the manufacturer or traders or endorser or publisher upto the period of three years (Section 21 (1)(2)(3)).  
Misleading advertisements in the pandemic
Over the pandemic period, several industries have capitalised on people's fears and have used this to falsely promote their products and services. The recent case of Hindustan Unilever Limited (HUL) vs Reckitt Benckiser (India) Pvt Ltd, is such an example.  In the midst of the Covid epidemic, Reckitt Benckiser (India) Pvt Ltd  which owns the brand Dettol, ran a campaign with the message that hand-washing with soap cake is an inefficient means of combating pathogens ,  and that Dettol handwash  provides better protection. HUL (who manufacture Lifebuoy soaps) claimed that this was misleading as WHO recommends cleaning with soap and water as an effective protection against the virus.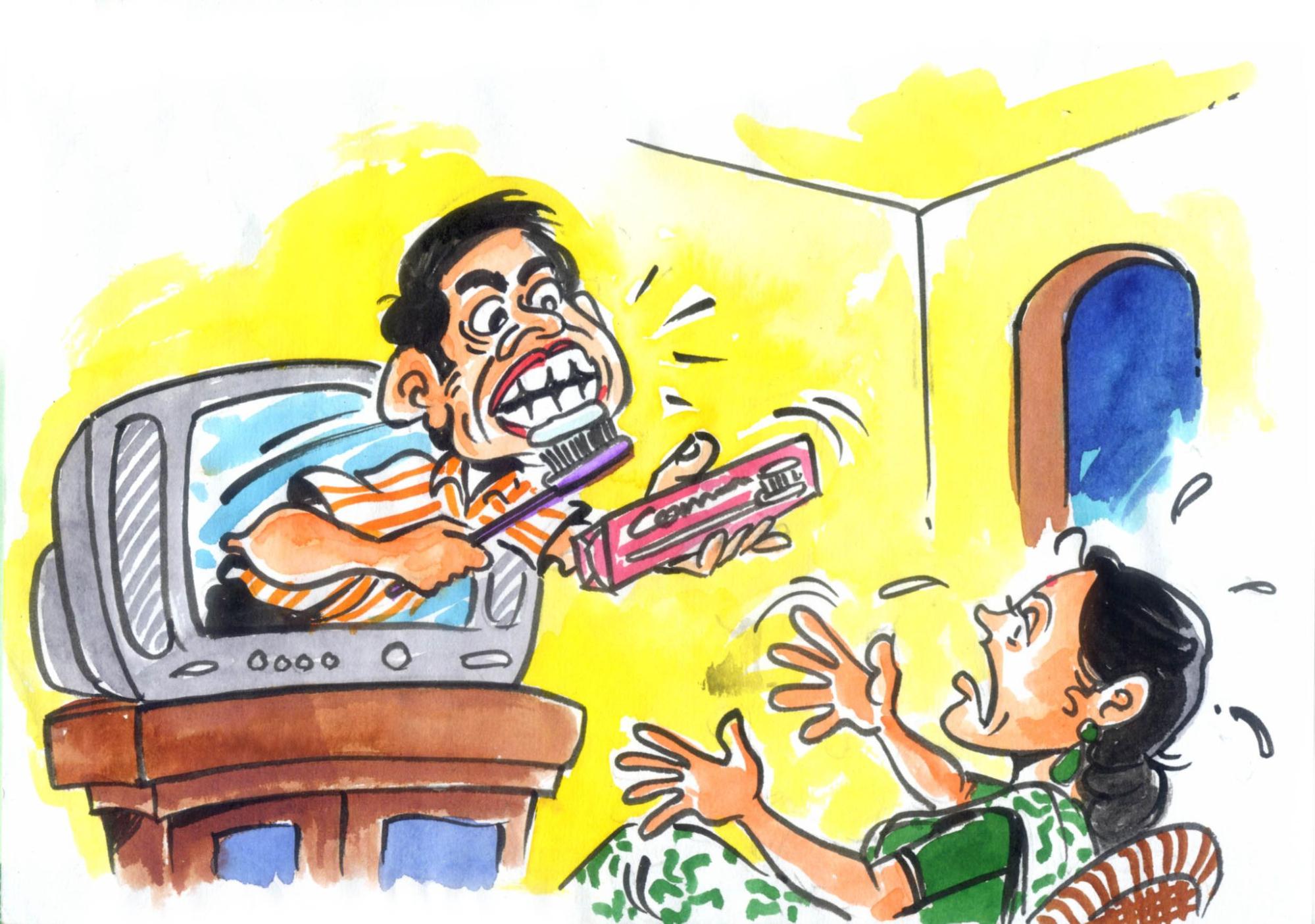 Procedure to lodge a complaint against misleading or false information/advertisement as a consumer
The Department of Consumer Affairs empowers consumers through awareness and education, protects consumers through legislation and ensures effective grievance redressal mechanisms. If a consumer wishes to lodge a complaint against an advertisement he/she feels is misleading, he/she can register his/her complaint on the  Grievances Against Misleading Advertisements  (GAMA) portal launched by the Department of Consumer Affairs. It's a straightforward procedure where the consumer completes a one-time registration on the  web portal http://gama.gov.in.  The required evidence is then attached as an  audio, video,  paperclip or photograph. to be filled in after registering using this user ID and password. If the resolution offered is not satisfactory, the consumer may approach the consumer for a for redress. 
Misleading advertisements can take a heavy toll on the trust between consumers and companies. More importantly, it can result in actual physical and financial harm to an individual. It is therefore fundamental that everyone,  including consumers, civil society organisations and various regulators of the Central and State Governments, take up the responsibility of  prohibiting and tackling unfair trade practices and misleading advertisements.